La dernière Soirée Prog de 2010, sur le thème du bonheur et de la joie de vivre. Il n'y aura pas de Scott Walker cette fois. Bonne année!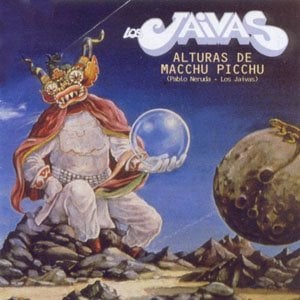 Los Jaivas
Alturas de Machu Picchu
1981 | 37:07
Prog Folk
ProgArchives [4,29]
Page ProgAchives


Oui, je le veux

"Alturas De Macchu Picchu" (The Height Of Macchu Picchu) is a brilliant blend of Andrean folk and progressive rock music styles. Essentially Los JAIVAS have taken traditional Peruvian / Chilean folk music and blended it with a heavier Progressive rock style (moogs, guitars, drums...). The end result is something you have never heard before but will definitely learn to love quickly.
Artistes Divers
Pierre et le Loup
1975
Symphonic Prog
ProgArchives [3,80]
Page ProgAchives


Oui, je le veux

This recording is huge fun, and musically excellent. Peter and the Wolf has always been the perfect tale for a winter's evening, and this version with a prog rock slant doesn't disappoint.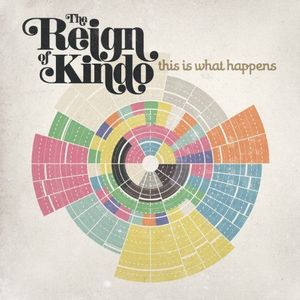 The Reign of Kindo
This Is What Happens
2010 | 55:55
Crossover Prog
ProgArchives [3,05]
Page ProgAchives


Oui, je le veux

As each release from this new promising band rolls out, I get more and more excited. Their music is so fresh and original it amazes me. I am as amazed by this band as I was when I first heard Overture 1928 from Dream Theater's Scenes From a Memory! (and that's saying something) Sadly, the only downpoint in some of their music is the yearning to be a pop band along with a sassy jazz rock-prog-crossover band.
Fleet Foxes
Fleet Foxes
2008 | 39:15
Indie / Folk
ProgArchives [---]
Page MySpace


Oui, je le veux

L'album est un des plus acclamé de 2008. Plusieurs médias ont donné des critiques très positives comme Rolling Stone, The Guardian, Uncut, Pitchfork, Mojo ou encore de Entertainment Weekly1 The Guardian revendique qu'il est «un repère dans la musique américaine, un classique instantané» (a landmark in American music, an instant classic).2 De pareilles louanges ont été données par Allmusic, qui déclarait «Fleet Foxes est un début tellement satisfaisant et assumé» (is such a satisfying, self-assured debut).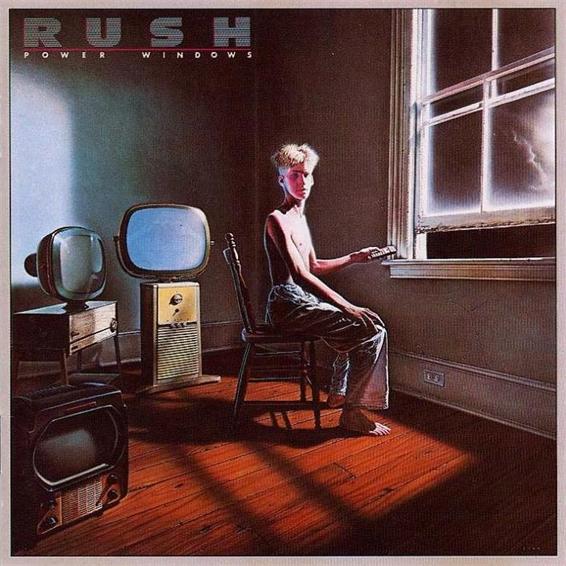 Rush
Power Windows
1985 | 44:28
Heavy Prog
ProgArchives [3,60]
Page ProgAchives


Oui, je le veux

With almost consistent similarities between Rush's previous albums, Grace Under Pressure and Signals, Rush took another somewhat significant departure in their sound. The song lengths were still short making them meet the qualifications of 1980s mainstream radio, but Geddy Lee took his synthesizers to new heights, so much so that they dominated (some might say overwhelmed) Rush's overall sound. To my ears, this is a neo-progressive album. It may not keep to the Genesis-inspired stuff other neo-prog bands were partially doing at the time, but nevertheless it has its feet firmly planted in accessible, synth-dominated prog.
After Crying
Overground Music
1990 | 40:13
Symphonic Prog
ProgArchives [4,13]
Page ProgAchives


Oui, je le veux

"No words necessary, just one: Masterpiece. An absolute masterpiece, an acoustic hurricane came from HUNGARY to renew the prog scene. "Confess your beauty" is a new classic, for me the best PROGROCK composition in the last two decades. And how to define "The Shining"? All the songs are pure gems. Their debut quickly entered the heaven of Progressive. A must! 5 stars? If I could, I would have given 6!"