Voici une deuxième partie au spécial Prog Québécois, avec maintenant des albums plus actuels.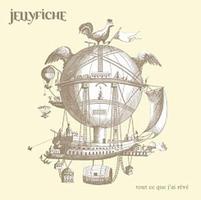 Jelly Fiche
Tout ce que j'ai rêvé
2008 | 60:00
Symphonic Prog
ProgArchives [3,59]
La Soirée Prog [4,25]
Page ProgArchives


Oui, je le veux

C'est en septembre 2005 que Syd, un mordu du rock et de la poésie, Éric Plante, un accro du Jazz et des ambiances sonores et Jean-François Arsenault, un amant du rock progressif des années '60-'70 ont fusionné leurs influences musicales divergentes pour créer l'identité artistique de Jelly Fiche

La formation Jelly Fiche nage dans une mer de créativité artistique. Son concept unique dépasse les limites de la chanson francophone actuelle. Jelly Fiche nous transporte dans un tourbillon de surréalisme, de mystère, de rêve, d'équilibre ou de déséquilibre… C'est un retour à la Source par la poésie fusionnée au rock.
(Album disponible en très haute qualité)
Malajube
Labyrinthes
2009 | 38:46
Alternatif / Indie Prog
ProgArchives [---]
La Soirée Prog [3,25]
Page ProgArchives
Oui, je le veux

How do you say "gone all prog" en français ? The change is as much context as content-- multipart Trompe mini-epics "La Monogamie" and "Le Crabe" already were reminiscent of contemporaries such as Mew-- but jarring structural changes are the norm on Labyrinthes , suggesting Malajube's former "progressive emo jam band" MySpace descriptor may have been more apt than absurd. Six-minute opener "Ursuline" boldly announces the new approach-- and, if you understand the submerged lyrics (or read the interviews), the Catholicism/mortality-minded lyrical themes-- as blistering guitar solos, chopsy drumming, and portentous chants descend upon a placid piano intro, leaving only church bells in their wake.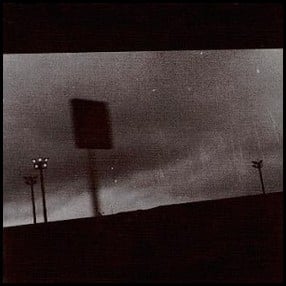 Godspeed You! Black Emperor
F# A# ∞
1997 | 63:29
Post-Rock
ProgArchives [4,11]
La Soirée Prog [4,00]
Page ProgArchives


Oui, je le veux

Ce groupe super connu internationalement,

est basé à Montréal et est un des piliers du mouvement post-rock. Même si tous leurs albums sont excellents, j'ai choisi celui-ci parce qu'il est le plus original selon moi.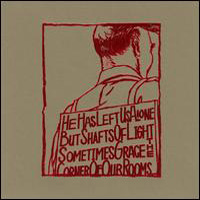 A Silver Mt. Zion

- He Has Left Us Alone But Shafts Of Light Sometimes Grace The Corner Of Our Rooms


2000 | 47:09
Post-Rock
ProgArchives [3,83]
La Soirée Prog [4,37]
Page ProgArchives


Oui, je le veux

Originally formed by GODSPEED YOU BLACK EMPEROR guitarist Efrim Menuck, bassist Thierry Amar and violinist Sophie Trudeau, A SILVER MT. ZION was formed as a vehicle for Efrim to explore his own musical ideas. The group has since expanded to a seven-piece, and play a slow, brooding style very simmilar in feel to the band from which they were spawned. At the same time however, their sound contains more of an experimental edge and less of the ear-splitting climaxing that has defined GYBE. They also feature vocals from Efrim, a characteristic not usually seen in bands of this style.